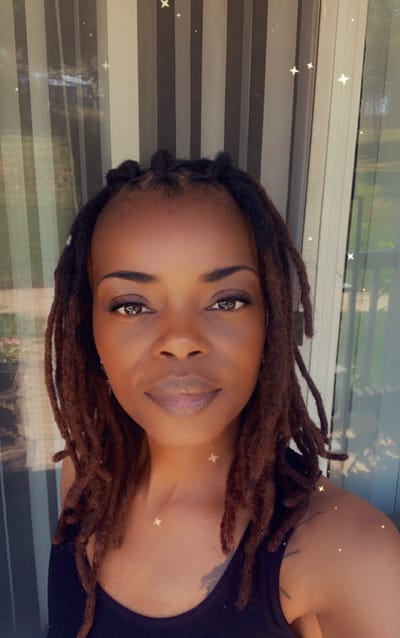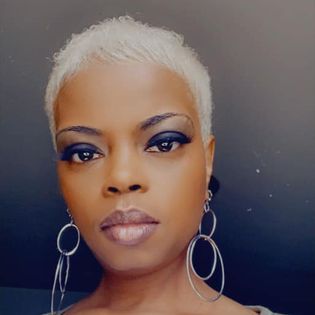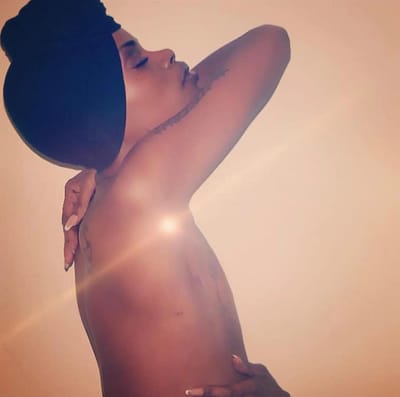 Diagnosed in 2015, at 34 with Stage 3B Invasive Ductal Carcinoma, Mimi didn't allow Cancer or it's aftermath effect her spirit one bit. Faced with all types of difficulties from the start, she maneuvered her way through each trial.
Since 2016, she has had chemotherapy, double Mastectomy, Radiation therapy, a failed pregnancy, Lupron injections, a Salpingo Oophorectomy, 17 Cancerous Lymph Nodes Removed, On-going Hormone Therapy, Kidney Cyst, Spine and Cervical Stenosis, Bone weakness and many other effects that have changed the course of her life forever.
Acceptance, was the first and foremost important aspect of her journey. However, the reality settles in, your faced with all types of changes and procedures you must have to save your life. Having a Double Mastectomy was the first step and only option for Mimi due to her Cancer's progression, so she fully intended on embracing this transformation immediately after the Mastectomy without Reconstruction surgery. Soon after her surgery, she was left feeling empty, afraid and insecure. The power of Prayer and the Will to survive kept her mind frame stable enough to learn how to deal with the changes happening right before her eyes. What kept her focused was the support, guidance, strength, and encouragement she gained from hundreds of women around the world who were going through the same things. These women supported her in many ways and empowered her throughout this journey. Because of their support and her eagerness to be free of uncertainty, confusion an pain, she created Linkage Beauty Movement LLC. in 2019, to Embrace, Empower and Encourage Cancer fighters and survivors around the world. To this day, she supports her local community with small financial contributions, volunteer work and resources. She has showcased over 200 Amazing survivors, serves on various Breast Cancer Committees, has partnered with leading podcast, and manages multiple media platforms. She also creates and ships handcrafted Care Boxes and Gift Packs, and developed an organic, natural brand called, Linkage Essentials. Consisting of Grade A Homemade, Handcrafted 100% Natural Essential Candles, Pure Essential Body Oils and Whipped Essential Body Butters, Linkage Essentials will prove to be the leading natural skin care line soon. (Wait and see)!! All products are made with all Natural ingredients that have tons of health and wellness benefits. Recovery has been hard of course, but the journey has made her stronger in every way. To this day, she still fights for her life and the lives of others, and continues to push through barriers. After losing many close friends and family to cancer, facing many trials and overcoming hardships of her own, she is determined to continue building this community of support and love organically. Maintaining a welcoming, safe, fun, empowering, informative, lively and most of all, a supportive environment for women to depend on and feel Beautiful, is the goal.

Linkage Beauty Movement LLC and Linkage Essentials will go on FOREVER!